AMERICAN GINSENG: NWI Trading Company is located in Wanatah Indiana, USA, and works direct with Wisconsin, as a distributors of the world famous Wisconsin ginseng. All of our products are grown with ecologically friendly methods, and are tested to be pesticide free. and directly exported from the USA. The finest Ginseng roots are selected in a careful process to ensure the high quality expected by the world market. .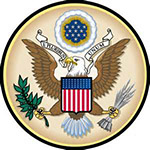 GINSENG FROM THE UNITED STATES
All products sold with are guaranteed to be:
•Residue tested to assure purity
•It is origin validated - it is genuine Wisconsin Ginseng
•Is phytosanitary inspected by the USDA for export to international destinations
•Freshness - the ginseng has not been stored for years, but recently grown
•Ginseng comes directly from the farmer

NWI Trading Co. through its establishment as an exporter of American Ginseng is able to supply any amount of Ginseng both retail, wholesale and bulk purchases to anywhere in the world. Our motto is quality plus honesty equals good business. We look forward to providing you high quality, and will do our best to give you the greatest customer service. .
For more information about NWI Trading Company and our products follow the following link About NWI Trading Company